Multiple Cut Machine With Four Heads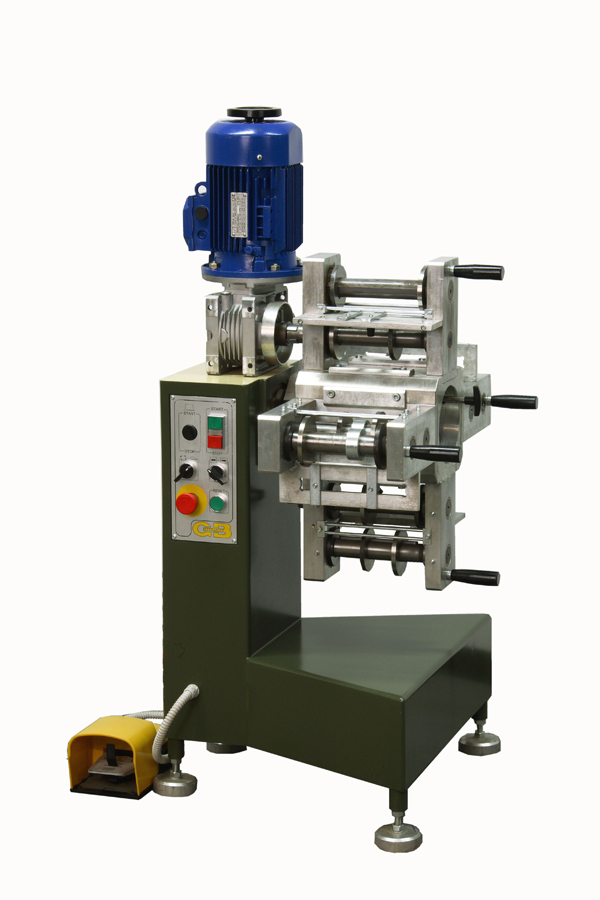 Precision stripcutting machine machine. Sheet thickness from 0.15 to 1. 5mm.
Motorized circular shearing machine, with parallel high precision blades.

The sizes of the cut strips, are defined by the cutters width the strip is passed through.

The machine is equipped with a multiple rotating head, aimed to set up 4 complete sets of blades in different sizes, which allows, by a simple rotation movement, to set the desired kit of cutters on the engine axis.

The machine can be supplied with a spool in order to coil the cut strips.
DIMENSIONS 600x600, H = 1200 WEIGHT 130 Kg DIMENSIONS PROCESSABLE strip thickness from 0.15 to 1 mm, width 150 mm
GB Meccanica s.r.l.
via Segré, 11 - 52040 Pieve al Toppo
Civitella in Val di Chiana - Arezzo - ITALY
Tel. 0575 497959 - 411045
Fax 0575 416608
web: www.gbmeccanica.cominfo@gbmeccanica.com