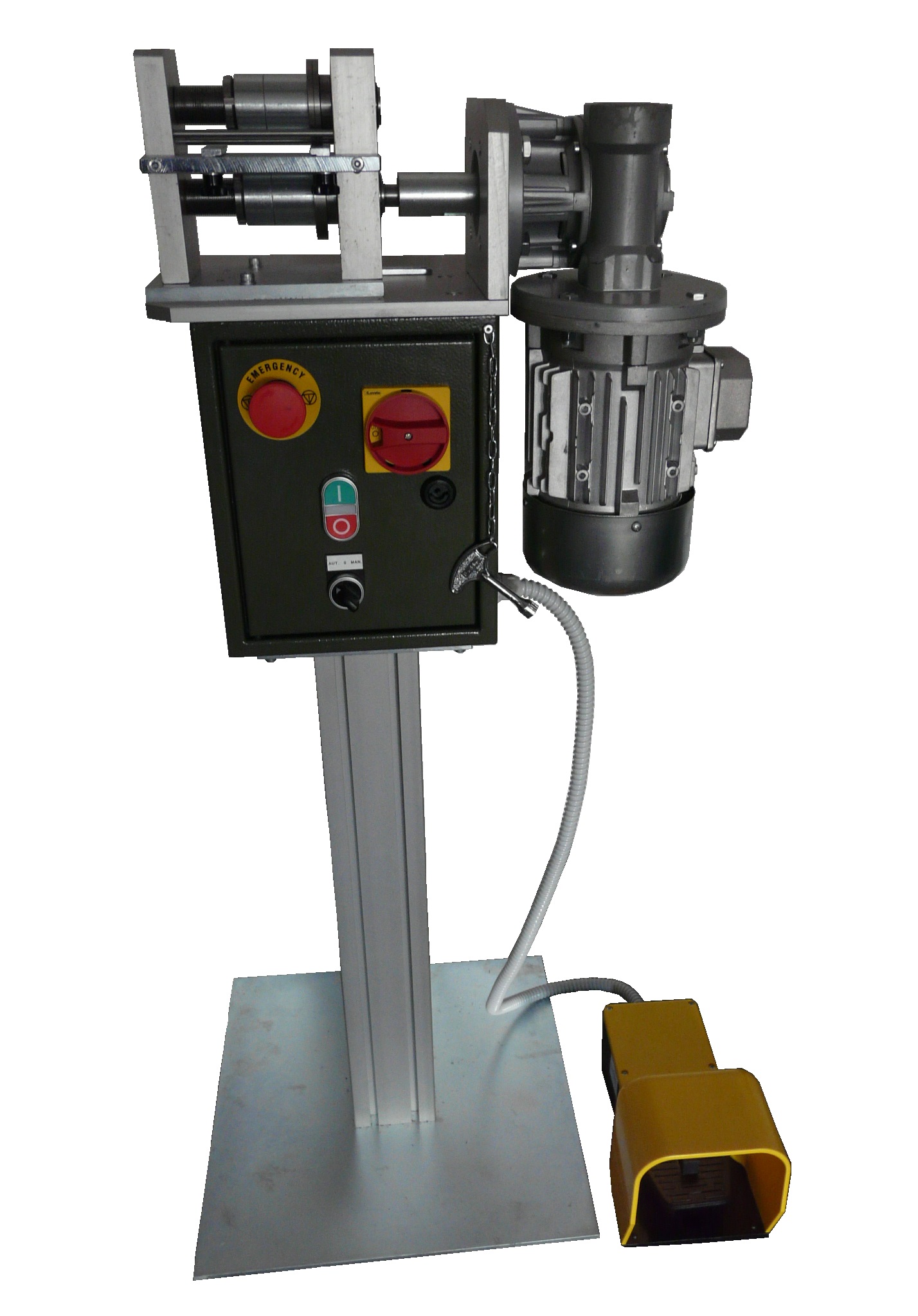 Multiple Cut Machine D60 allows the cut of strips with thickness range of 0.15-0.70 mm with millesimal accuracy.
This operation is carried out by the set of custom-size made cutters installed on the machine for the parallel and linear cut ofthe strips. Strip width is defined by the size of cutters to install on the machine.
Machine can be run in automatic mode or by using the installed foorswitch.
PROCESSABLE DIMENSIONS: Thickness range 0,15-0,70 mm, max width 85 mm POWER: 0,37 kW ELECTRIC SUPPLY: 380 V DIMENSION (LxPxH) : 400x400x1100 mm WEIGHT: 35 Kg
GB Meccanica s.r.l.
via Segré, 11 - 52040 Pieve al Toppo
Civitella in Val di Chiana - Arezzo - ITALY
Tel. 0575 497959 - 411045
Fax 0575 416608
web: www.gbmeccanica.cominfo@gbmeccanica.com